OSHA's Sixth Annual National Safety Stand-Down, May 6-10, 2019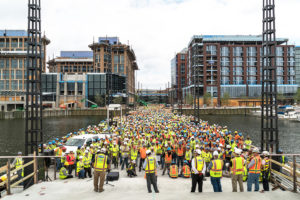 The Occupational Safety and Health Administration (OSHA) has announced its sixth annual National Safety Stand-Down will be May 6-10, 2019, to raise awareness among employers and workers about the hazards of falls in the construction industry.
OSHA, the National Institute for Occupational Safety and Health (NIOSH) and the Center for Construction Research and Training will lead the effort to encourage employers to pause during their workdays for topic discussions, demonstrations and training regarding how to recognize hazards and prevent falls.
More than 1 million workers participated each year in previous National Safety Stand-Downs.
To learn more, visit www.osha.gov/StopFallsStandDown.