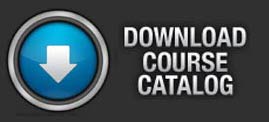 Available as an on-site contract course.
Call 1-800-449-6742.
ON SITE REQUEST.
Prerequisite required:  Because Disaster Site Worker outreach training does not cover in detail the safety and health hazards that occur on a daily basis on a normal work site, participants are required to have previously taken a 10 or 30 hour OSHA Outreach course in Construction or General Industry, and must include front and back copies of 10 or 30 hour outreach training cards prior to being admitted to the Disaster Site Worker class. For questions related to the Dept. of Labor Card Hierarchy to qualify as having a Construction or General Industry Trainer Card, visit www.OSHA.gov.
The  Occupational Safety and Health Administration (OSHA) Disaster Site Worker Outreach Training program intends to provide necessary training to skilled support personnel (e.g. utilities, public works, demolition, debris removal, heavy equipment operations or clean-up services, and other allied trades and personnel), in response to natural and man-made disasters. One of the goals of this class is to increase awareness of safety and health hazards and knowledge about respiratory protection, personal protective equipment and proper decontamination procedures.  All workers at disaster sites need to be aware of the differences between disaster sites and regular construction or demolition worksites and be able to inspect, don, and doff air-purifying respirators and PPE.  Training intends to raise awareness that pre-incident training is essential to ensure workers' safety and health in response to disasters. Although some jurisdictions, employers and unions may require Disaster Site Worker (DSW) Outreach training to work on job sites and fulfill safety training goals, OSHA still considers the outreach program voluntary.  Workers must receive additional training on hazards specific to their job, not included in the 1 or 2 day Disaster Site Worker outreach training program.  Conducted on-site for groups of employees, the instructor will assess their audience and modify the course materials as appropriate to provide visual materials, examples, scenarios, case studies and lessons learned from actual events that engage workers and the facility to accomplish the overall learning objectives.  Topics in the two day DSW outreach course include:  Intro/Overview, Incident Command System/Unified Command Systems, Safety and Health Hazards, Chemical, Biological, Radiological, Nuclear and explosives (CBRNE), Traumatic Incident Stress Awareness, Respiratory Protection, PPE, Decontamination and a final exercise.  The one day course is condensed.
Days: 1 (7.5 hrs) or 2 (15 hrs) | Credits: 0.7  or 1.5 CEUs  |  On-site for group only