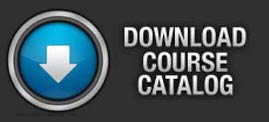 This course is offered only on a contract basis.
Call 1-800-449-6742 or E-mail oshaed@keene.edu.
ON SITE CONTRACT REQUEST FORM
Course Description: Based on the FEMA Course Goal: This (HERT/MCI) Train-the-Trainer Course is designed to provide guidance to hospitals, emergency medical services, and health care facility staff who may become involved in a mass casualty incident as a result of a hazardous materials incident or weapon of mass destruction (WMD) event. The HERT/MCI expands on an incident management system for hospitals during a response, provides training on chemical protective clothing and equipment requirements, and presents guidance for hospital emergency response team design, development and training. The six core competencies for all public health workers, as recognized by the Healthcare Resources and Services Administrations (HRSA) are addressed in this training. This course prepares students to conduct safe and effective emergency response during an MCI. This is a hands-on course. Participants must be physically and psychologically fit to wear Chemical Protective Clothing & Equipment (CPC&E) (level C ensemble) during the training.
This four-day course focuses on the hospital's role outside the emergency department. Hospital administrators, doctors, nurses, physicians, security personnel, and other hospital staff who make up or manage their hospital response activities should attend this course. The course provides hospitals and health care facility staff with the information and skills they need to return to their facilities to develop their own hospital emergency response training.