LONNA BLAIS, CIH

Lonna is a safety and health consultant for general and construction industries, and a Certified Industrial Hygienist since 1995. She conducts OSHA outreach courses at the NH School of Mechanical Trades and Associated Building Contractors, and volunteers at Concord High School Regional Technical Center. In previous employment, Lonna taught undergraduates for 20 plus years as adjunct faculty at Keene State College in the Occupational Health and Safety undergraduate degree program responsible for development of syllabus, materials and instruction, plus 21 years employed by USDOL-OSHA as an Industrial Hygienist involved with general industry, construction and maritime investigations. She spent over 5 years with the Department of Defense as an Industrial Hygienist working for the Naval Medical Command Detachment and Portsmouth Naval Shipyard in radiation control. Prior to employment with the government, Lonna worked in research and development at Sandia National Laboratories in the development of polymer for weapons, and environmental and quality control in the food industry and power plant industry.
ANNE BRACKER, MPH, CIH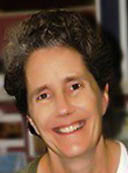 Anne Bracker has over 30 years of experience in the field of industrial hygiene. She has helped employers and employees identify and control workplace hazards through her work as an industrial hygienist with Connecticut OSHA's private and public sector consultation programs; the Division of Occupational and Environmental Medicine at UConn Health and Federal OSHA. Ms. Bracker received her MPH in Industrial Hygiene from the University of California at Berkeley. She has been certified in the Comprehensive Practice of Industrial Hygiene since 1991.
MARTHA CATEVENIS, CSSM

Martha is a safety and health consultant who has been an instructor with the OSHA Training Institute Education Center Region 1/Keene State College since 1999, instructing both general industry and construction related courses. She owns a New England-based consulting firm, which services the construction, mining and general industries. She has BS degree in Applied Adult Education and an AAS in Occupational Safety and Health.
CHIP DARIUS, M.A., OHST, CIT, CSHO, CUSP

Chip has provided occupational safety & health and risk management consulting and training services for 30 years to general industry, construction, utilities and emergency service organizations (EMS, fire/ rescue, law enforcement). He has been an instructor for the OSHA Training Institute Region 1 Education Center since 2002, presenting OSHA regulations courses for construction and general industry, outreach trainer courses and refreshers, and many specific safety & health topics. Chip developed and delivers the 1-day work zone course, and is the lead instructor for the 3-day scaffold course. Chip is a frequent presenter at local, regional and national conferences and has provided OSH consulting and training across the US and internationally. He also serves as an expert witness in safety-related legal matters. Chip is a member of ASSP, AIHA, NFPA, ATSSA, and other professional organizations, and serves on consensus standards development committees for ANSI, ASTM and NFSI. Chip has been a certified EMT for over 40 years and serves as infection control officer for the Cromwell Fire Department in Connecticut.
JAY FITZPATRICK

Jay Fitzpatrick has worked exclusively in the field of construction safety and health for nearly 35 years. For the past 10 years, he has served as safety manager for bridge construction contractor E.D. Swett Inc., based in Concord NH. Previously, Jay spent 18 years as an independent construction safety and health consultant and trainer, assisting New England contractors in developing and implementing corporate safety policies/ procedures. Since 1990, he has served as the main safety and health instructor for the Associated Builders and Contractors of NH/VT. Jay first became an authorized OSHA Outreach Trainer for Construction in 1989, at OTI in Des Plaines, IL, and has been associated with the OSHA Training Institute Education Center Region 1 from 1994 through the present time.
STEPHEN GAUTHIER, CMFS

Stephen Gauthier has almost 40 years of experience as a machinist and leader in EH&S programs in the manufacturing sector, VPPPA, and agencies impacting safety and health in the workplace. OTI Education Center, Region 1 instructor for OSHA Machine Guarding courses, Safety and Health Management, Incident Investigation and key OSHA learning objectives in General Industry. As an OSHA Special Government Employee SGE he served as a team member for many OSHA Voluntary Protection Program (VPP) on-sites audits reviewing and improving Safety Programs. On the National level, Steve was a member of the Voluntary Protection Program Participants Association (VPPPA) Board of Directors. Author of published articles on Green Chemistry and Metalworking Fluids, Steve remains a critical voice for workers, active in the Toxic Use Reduction (TURA) program having served 10 years as member of the TURA Advisory Committee.
ANTONIO "TONY" GOMES, B.S., CSHO
Mr. Tony Gomes is an instructor with the OSHA Training Institute Education Center Region 1/Keene State College since 2011 having completed five certificate programs including Safety and Health Specialist in General Industry and Construction plus Fire Prevention Life Safety and Certified Safety and Health Official certificates in General Industry and Construction.Tony has over 20 years teaching experience in general industry standards, 24 years of hazardous materials emergency response experience, 38 years in the fire service with 24 years as shift commander. In addition to being adjunct faculty at Keene State College OSHA Education Center, he has been adjunct professor at Massasoit Community College for 24 years.
Tony brings years of experience, training and knowledge to safety and health education.
MARK B. HASKINS, CSP

Mark has worked in safety and health since 1981. He held a part-time faculty position at the University of New Haven from 1990 – 2008. Mark is currently the principal at Practical Safety Solutions, LLC. Formerly, he has been manager of safety and health for pharmaceutical and chemical companies, as well as for a multinational construction company. He holds a master's degree in Occupational Safety and Health Management, a graduate certificate in industrial hygiene, and a bachelor's degree in biology. He is a Certified Safety Professional (CSP) in comprehensive practice.
PETER F. KELLY, M.S., CSP, CHST, CIT

Experienced occupational safety and health professional, with a proven 30 year history of implementing effective safety management systems that comply with municipal, state and federal regulatory requirements and developing programs that focus on company goals, earning the support of both management and employees in building an effective safety culture. He has held regional and global positions with the U.S. Postal Service and Pratt & Whitney. Peter is a U.S. Army Veteran and retired from the .S. Army Reserve as a Comman Sergeant Major of a Chemical Warfare Brigade in 2012 with 31 years of service.
STEPHEN R. LARSON, M.S., CSP, CIH, RBP, RRPT

Stephen has been an occupational and environmental health professional since 1973, a certified safety professional since 1980, and a certified industrial hygienist since 1981. He has served as the director of comprehensive occupational and environmental health and safety programs at hospitals, universities, and scientific research institutions. Stephen was also a radiation control officer for the Commonwealth of Massachusetts from 1999-2004. Stephen has been on the faculty of several institutions.
HOLLY LeCLAIR, ARM, VPS

As president of Green Mountain Safety Consulting, Holly began her experience in the safety field in 1994. Holly's wide variety of knowledge brings a unique approach to effective safety management. Experience with industry loss control and work as a safety officer for a construction company provided opportunities that allowed Holly to specialize in Accident Investigation, Power Industrial Trucks, Supervisor Accountability, and the development of safety committees and programs. Holly is a member of the American Society of Safety Engineers and Vermont Safety and Health council. She is also a Certified Red Cross instructor for Infant/Child/Adult CPR/First Aid/AED. Holly has been an instructor with the OSHA Training Institute Education Center Region 1/Keene State College since 2001.
KIMLEE LINDGREN, M.S., CHST

Kim Lindgren is a safety and health consultant with over 37 years of experience. She currently is the lead instructor for construction and maritime at the Region 1 OSHA Training Institute Education Center (OTIEC). Prior to Region 1 OTIEC, she served as the Construction Curriculum and Industry Director for the OTIEC in San Diego for 20 years. Her expertise is in construction and maritime with previous employment with general contractors, specialty contractors, general industry, insurance companies and trade associations. Kim is also a former compliance officer for Cal/OSHA. She is a Professional Member of the American Society of Safety Professionals (ASSP), past president of the San Diego Chapter and 2018 recipient of the Construction Safety Professional of the Year award.
ROBERT O. LOUGH, CSHO, NREMT-C

Rob is a high level professional with over 30 years of experience in Health, Safety and Security, and an effective instructor with authorizations that include OSHA Authorized Outreach Trainer for Construction, General Industry, Maritime, and Disaster Site (10/30 hr. courses). He specializes in Forklift, Aerial Lift and Scissor Lift certifications. Authorized OTI Education Center, Region 1/Keene State College instructor since 2017. 
 
Currently a licensed Nationally Registered EMT-Cardiac and also train in CPR/First Aid/AED and ACLS/PAL, and retired law enforcement officer (Captain) maintaining (Law Enforcement & Security) & Safety background. Trained as an ALICE Training Institute Instructor. Keene State College certificate completions: Safety & Health Specialist in Construction, General Industry, Industrial Hygiene, Fire Prevention & Life Safety, and Healthcare & Emergency Planning; Certified Safety & Health Official in Construction and General Industry, Public Sector Safety & Health Fundamentals in Construction and General Industry.
LOUISE LYNCH, PT, CEES

Louise Lynch joined the OTI Education Center Region 1 to teach OSHA 2255 Principles of Ergonomics. Louise holds a physical therapy degree from the University of Vermont, and has been practicing in her field for over 30 years. Louise is a Certified Ergonomic Evaluator Specialist (CEES). She is owner/president of Injury & Health Management Solutions which serves as a resource to employers on injury prevention, ergonomics, health promotion and industrial rehabilitation. Louise speaks internationally in the area of Ergonomics, Functional Testing, Post Offer Testing and Marketing.
TJ LYONS, OHST, CSP, CRIS

Mr. Lyons is the Regional EHS Manager for Total Facility Solutions a company of the Exyte Group. Board certified as an Occupational Health and Safety Technologist and Certified Safety Professional, he is proud to have taken some of these skills to his local community. A past assistant chief, New York adjutant fire instructor (hazardous materials), emergency medical technician, and still a volunteer firefighter, he sees the need to bring safety from the field to the home as often as possible. His love is working with firms and the sons and daughters doing our work to eliminate what he calls "killing conditions". Unsafe work practices we have overlooked and allowed for too many years.
LEE MARCHESSAULT, CUSA, CUSP

Lee Marchessault, CUSA, CUSP, is the President of Workplace Safety Solutions, Inc. He started his career in the Electric Industry in 1978 at a 100-year-old hydro power station then worked in metering and as a substation maintenance electrician. After nearly 20 years in the field, he became the Safety Manager for the power company. Lee is a licensed Electrician and has a BS from Johnson State College. Now, a safety consultant, he specializes in Electrical Safety. He is an instructor for the OSHA Training Institute Regions 1 with responsibility for electrical standards programs. Over the past 20 years, Lee has written numerous articles in national publications and continues to present electrical safety topics for International venues. He is on the Electrical Committee for NFPA, ASTM F18 Committee, and an active member with other organizations including ASSP, IP-USOLN, NEPPA, ECNE, and NSC Utilities Division.
DAVID C. MAY, SC.D., CIH, PE

David retired as Assistant Professor in the Safety Studies Program at Keene State College where he taught industrial hygiene and OSHA related courses. He spent 29 years employed by the Occupational Safety and Health Administration, much of which was as Area Director of the Concord, New Hampshire area office. He is also Principal of Concord Cymorth, LLC, a small research/consulting firm.
BERNIE MIZULA, M.S., CIH, CHS-V, CIT, RPIH

Mr. Mizula has been providing industrial hygiene consulting and training services in general practice for over 24 years. His professional practice includes chemical exposure assessment, indoor air quality (IAQ), occupational noise and vibration, ionizing and non-ionizing radiation, heat and cold stress, ergonomics and the application of the Hierarchy of Controls. In addition to providing industrial hygiene consulting under the Occupational Health and Safety Administration (OSHA) General Industry, Construction and Maritime Standards, he also consults under Department of Energy (DOE) regulations and policy where he has provided services on DOE sites for the past 14 years. He received his Master's of Science degree in Industrial Hygiene from the University of Massachusetts Lowell's Work Environment Program in 1999 and his Bachelor of Arts degree in Environmental Science and Policy, with a specialty in chemistry, from Clark University in 1997. In addition to general IH consulting and training, Mr. Mizula provides support to emergency response personnel, protecting disaster response workers through serving under the National Institute of Environmental Health Sciences (NIEHS) disaster deployment team for the National Response Framework by assisting NIEHS with assessing health and safety plans, reviewing or conducting hazard assessments and recommending controls and developing and conducting disaster response training covering applicable health and safety issues responders and cleanup personnel may face. He was recognized for his contributions to National Disaster response efforts by receiving two NIEHS response medals for participation in the 2010 U.S. Gulf oil spill disaster and for participation in U.S. disasters from 9/11 to Hurricane Katrina/Rita. Some of his favorite areas of practice are exposure assessment, Indoor Air Quality, toxicology, radiation protection, HAZWOPER related topics and the implementation of the hierarchy of controls.
STEVEN MYERS, CFI

Steven R. Myers, CFI has 25 years experience in safety and health. Steve is a former occupational safety compliance officer with Vermont OSHA and is an experienced trainer in a variety of regulatory fields. Steve has spent many years working in the private sector in both general industry and construction. He brings a unique perspective to employers and employees with his knowledge and understanding of safety regulations, and experience managing workers compensation claims in the insurance industry.
MIKE NEEDHAM, CSP, RES, CFPS, CIT

Mike Needham has over 25, years in the field of safety management, is a Board Certified Safety Professional, has served as President of the Eastern NY Chapter of the American Society of Safety Engineers (ASSE), is a registered Environmental Scientist, and a Certified Fire Protection Specialist. He has completed the prestigious Executive Program in Safety Management by the ASSE, and currently serves as adjunct faculty for Keene State College, where he is an instructor for Region 1 OSHA Training Institute Education Center.
MARK PEREIRA, CIH, MPH
Mark has over 30 years of EHS experience in the pharmaceutical, biotechnology, construction, facilities management, and consulting industries. Mr. Pereira has extensive experience developing and implementing practical and effective solutions to EHS challenges. Mark earned his Master's Degree in Public Health from Yale University and has been a Certified Industrial Hygienist since 1992.
LEV POBIRSKY, CHSM, MBA, MA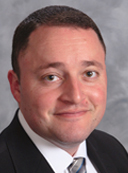 Lev Pobirsky, CHSM – Senior Director, Safety & Security,Pepsi-Cola & National Brand Beverages, LTD. In his role with Pepsi-Cola, Lev Pobirsky provides focused safety leadership to over 5,000 employees at over 20 manufacturing facilities, warehouses, and transportation depots across the United States. In Keene's Workplace Violence course, Lev addresses violence in the workplace, a risk that must be addressed by employers and safety leaders. Lev is exceptionally knowledgable about online learning platforms and delivers OSHA's courses online, as lead instructor and/or facilitator. He brings extensive OSHA Education Center experience to the team in Region 1, both for in the seat as well as online learning. Lev is national and regional conference presenter.
JOHN "JACK" POPP, CSP

Jack has 40 years of global experience in Steelmaking, Shipbuilding, General Industry, Corporate Social Responsibility, and Consulting. He has developed and implemented award winning management systems. He has held positions as a Utility Engineer Assistant (USWA member), EH&S Engineer/Specialist, Global EHS&Security Director, EHS&QA Director, Vice President – Technical Services, and as a Lead Auditor (ISO 9001, ISO 14001, RBA). Jack is a Professional Member of ASSP (ASSE) and a Board Certified Safety Professional (CSP) in Comprehensive Practice. He is a graduate of Indiana Univ. of Pennsylvania (B.S. Environmental Health 1979), and studied Fire Protection/Sprinkler System Design at Oklahoma State University. Jack is a past President of the ASSE Boston Chapter, served on Board of Directors of ASSE Boston Chapter and ASSE International, and was a recipient of the ASSE Region VIII Safety Professional of the Year award. He has served as an OSHA Voluntary Protection Program (VPP) SGE (Special Government Employee) assisting OSHA's Region 1 and Region 3 in conducting OSHA VPP certification audits. Jack was a multiple recipient of OSHA's Region 1 SGE of the Year Award. Jack is a past Chair of the VPPPA (VPP Participants Association) Region 1 Board of Directors, and a past member of the VPPPA National Board of Directors. He was a multiple recipient of the VPPPA Region 1 Mentor of the Year award for his OSHA VPP outreach and guiding companies to VPP STAR status. He was a past Member of the Board of Directors of the Massachusetts Safety Council. Jack specializes in Management Systems; Hazard Recognition/Evaluation/Control; Employee Engagement; Accident Investigations; Advanced Manufacturing; and Assessments/Audits. Jack has presented at regional, national, and international safety conferences.
ROBERT SANDS, CSP

Bob Sands works as a safety and health consultant and as an instructor for the OSHA Training Institute Education Center, Region 1/Keene State College. He performs gap analysis, safety and health management reviews, and VPP assistance for companies interested in VPP. Bob was the OSHA Region 1 VPP Manager, working in OSHA VPP for 14 years performing on-site safety and health management system reviews, VPP application reviews, and VPP gap analysis. Bob also worked in the OSHA Regional Office in Enforcement Programs. He is a graduate of the University of Massachusetts at Boston and is a member of the American Society of Safety Engineers.
JOHN SUITER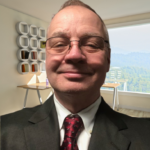 John brings significant health, safety, and environmental compliance knowledge to the OTI Education Center from his current position with the Environmental Protection Agency. As Health and Safety Manager for Region 1 EPA, he oversees EPA New England's regional environmental, health and safety program which includes broad spectrum responsibilities and leadership including planning, implementing, and conducting detailed and/or complex surveys and evaluations of work sites as well as implementation of health and safety program plans and Environmental Management Systems (EMS)
John is connected regionally and nationally to key scientists and regulatory agencies responsible for leading pandemic safety and health solutions. John's involvement establishing the Job Hazard Analysis Program (JHA) and site safety plans for the region, plus adequate protection for workers, creates a dynamic synergy for discussing how pandemic illness preparation can effectively be administered and controlled as one of many occupational stressors. As lead instructor for OSHA's #7210 Pandemic Illness Preparedness course, everyone benefits from John's depth of knowledge and engaging conversations on the topic.
GALEN WILLIAMS, SR., M.S., CSMP, CEAS

Mr. Galen Williams has 43 years of aviation, environmental, safety & occupational health experience as a retired U.S. Air Force Veteran, and as a Federal Government employee. He is an adjunct OTIEC, Region 1 instructor for Safety & Health Management, OSHA 511, Occupational Safety & Health Standards for General Industry and other courses. Mr. Williams has experience as an OSHA Special Government Employee (SGE), and as a Board Member for the Region1 Voluntary Protection Program Participants Association (VPPPA). He is the Director of Occupational Safety and Health at Hanscom Air Force Base, MA where he leads a staff of eight safety professionals and manages safety support services for occupational, construction, flight, and weapons safety mishap prevention programs. He is a professional member of ASSP (Granite State Chapter), sustaining member of the National Safety Council, and FAA Airframe & Powerplant Certified.
DAVID WRIGHT, CSHO

David is a safety professional, trainer, and author, with over 25 years of experience managing the safety and human resources for some of the larger companies in the U.S. He is a Certified Safety & Health Official (CSHO) and OSHA Authorized Outreach Trainer in both Construction and General Industry, MSHA certified, and is recognized for developing and maintaining a "world class" safety culture in the water, wastewater, construction, transportation, mining, and municipal solid waste service industries. David is skilled in training both internal and external customers committed to a team effort of safety and who have a zero tolerance for accident, injuries, and safety failures regardless of their individual position.
RANDALL J. YANDOW

Randy began his electrical career in 1985 as an electrical apprentice for the IBEW. In 1991, he became a licensed Master Electrician and worked for a local union contractor in Vermont. He worked for IBM as a contractor, primarily in the industrial field, before being hired to work in their high voltage department. Randy attended specialized training at the AVO Institute in Dallas, Texas and at the University of Tennessee, becoming a 3rd year instructor in the IBEW Apprenticeship Training Program. In that capacity, Randy taught industrial motor controls, semiconductor electronics, safety and PLCs. He also spent several years at the Champlain Cable Corporation as the Facilities Master Electrician, prior to joining Workplace Safety Solutions, Inc. He is currently adjunct faculty with OTI Education Center Region 1/Keene State College, where he is a lead instructor in electrical courses.
MICHAEL ZISKIN, CHCM, CHMM, CBCP, CUSP

Michael serves as General Industry and Disaster Site Worker Curriculum Director and Chairperson and has been teaching courses in general Industry, construction, maritime, and disaster-site worker programs since 1999 and at the University of New Haven since 1991. He has over 35 years of experience in EH&S, as president of Field Safety Corporation since 1983 and previously, a corporate H&S director, air pollution engineer and a hazmat specialist. Michael is a fellow of the Institute of Hazardous Materials Management and serves on AIHA and NFPA committees involved with chemical protection and emergency response.