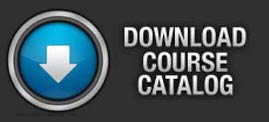 Available as a group contract course. Call 1-800-449-6742. Click here for a Contract Quote Request Form.
Course Description: The focus of this one-day course is to provide private businesses within general industry with an opportunity to enhance their awareness and preparation for a pandemic. This course will help these business leaders gain the knowledge and strategies that can help them assure business continuity and employee safety in the midst of a pandemic influenza event. The course will focus on recognizing the reality of the hazards and risks associated with a pandemic, as their family with realistic preparation for a pandemic.
Key topics include: the potential impact of a pandemic influenza event on a business and community; the critical elements of a preparedness plan and realistic, sound strategies for supporting continuity of the business community and its families. In addition, the course will offer information on strategies that can be used to control the spread of the virus, to help minimize exposure for employees and family and increase the awareness of participants of the many valuable resources available particularly form OSHA and other government agencies.  1.7 CM (ABIH).
Intended audience: The target audience is the private business leader and members of their management team that may be integral to preparedness planning, including, but not limited to, finance, security, safety, and human resources.